Add to favorites
Our large, sparsely populated spaces near Paris have made it possible to create amusement parks for the enjoyment of those who live in the nearby big cities. If you are looking to experience some exciting moments in some special places, here are a few places to discover.
A long tradition of leisure activities
There have always been spaces dedicated to relaxation and pleasure. Working-class people had their fairs – large markets where they would go to sell their produce but also to have some fun, at little cost, playing on jeux de bagues (an old form of merry-go-round) and enjoying acrobatic shows. The aristocracy would marvel at the lavish court celebrations, while the middle classes would parade themselves in the 'follies' – magnificent private gardens, very in vogue at the time, where nature and its rural pleasures were extolled. The first amusement park was a 'folly' called Tivoli, opened by the wealthy Monsieur Boutin in 1771, in Paris. Thanks to technical progress – steam in 1865 then electricity in 1890 – such attractions gathered momentum. Rides became a lot more powerful and easier to control.
Today's family-friendly parks are based on a particular theme or popular characters.
Theme parks
La Mer de Sable
A very popular park with children under fourteen, it contains twenty-four attractions based on three themes: rope bridges and three live shows, including two equestrian ones.
At the forefront of these new trends, La Mer de Sable opened in 1963, on a site with the typical sandy geology of the Ermenonville forest.
La Mer de Sable
60950 Ermenonville
Tel: +33 (0)3 44 54 00 96
www.merdesable.fr
Parc Astérix
Bordering the A1 motorway, Parc Astérix opened on 30 April 1989. The favourite amusement park of the Gauls (and therefore the French), it is devoted to the world of the Uderzo and Goscinny comics. There are seven different spaces, with new attractions opening very regularly.
Parc Astérix
60128 Plailly
Tel: +33 (0)3 44 62 31 31
www.parcasterix.fr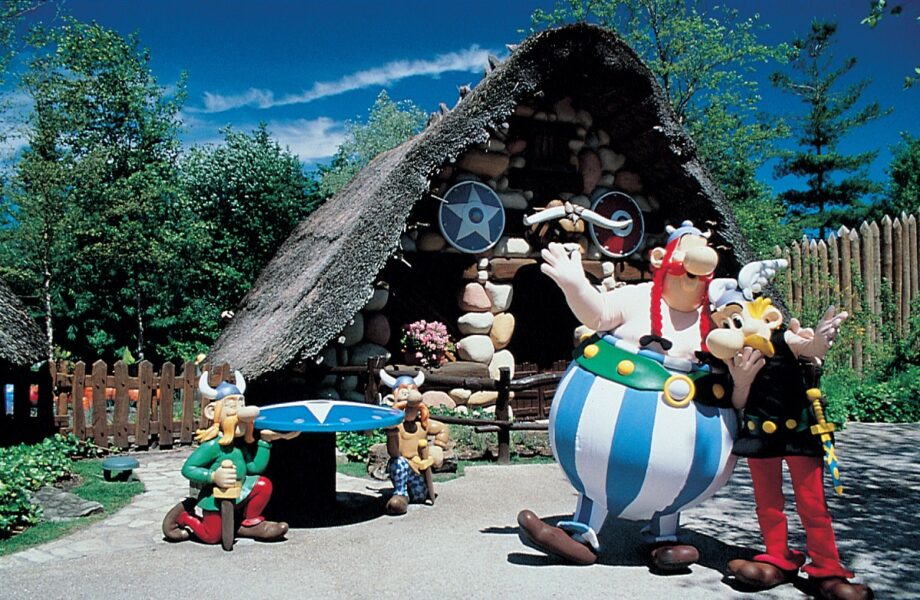 Tree climbing
Parcours Aventure de La Vallée des Peaux Rouges
Awaken the adventurer in you by trying out these outdoor pursuits!
Enjoy a great visit to the Vallée des peaux-rouges high-ropes course, formerly the Fleurines amusement park, between Pont-sainte-Maxence and Senlis.
Six superb courses await you here, in the forest of Halatte, at a place where cowboys and Indians once fought.
All these fun activities are waiting to be discovered with family, friends or colleagues, no matter what the occasion.
The Parcours Aventure de La Vallée Des Peaux Rouges is located in an exceptional setting. A team of professionals is on hand to help you progress in complete safety.
Parcours Aventure
2 rue de La Vallée
60700 Fleurines 
Tel: +33 (0)7 86 28 39 50
parcoursaventure60.fr  
Sherwood Parc
Enjoy an unforgettable experience at the Sherwood amusement park!
Much more than a simple tree climbing, Sherwood is a genuine multi-activity theme park, with paintball, laser ball, archery tag, archery, electric scooter rides, etc. The range of twenty outdoor pursuits will ensure that everyone can choose an activity to suit them.
Sherwood Parc
Chemin des Rouliers, 95270 Viarmes
Tel: +33 (0)1 34 09 36 44
sherwoodparc.com
Add to favorites