Add to favorites
The Parc naturel régional Oise – Pays de France exhibits a magnificent palette of landscapes that have been tamed by humans over the centuries. Huge state-owned forests, valleys with tree-covered hillsides, intimate groves and endless plains: there's a wealth of natural beauty here for you to discover by bike. Easy-to-cycle narrow roads and country lanes await you.
To discover lots of ideas for cycle-rides, click on this link
Cycle ride of the month:
Departing from Chantilly, click to discover the route and its points of interest on the Park's walking and cycling site.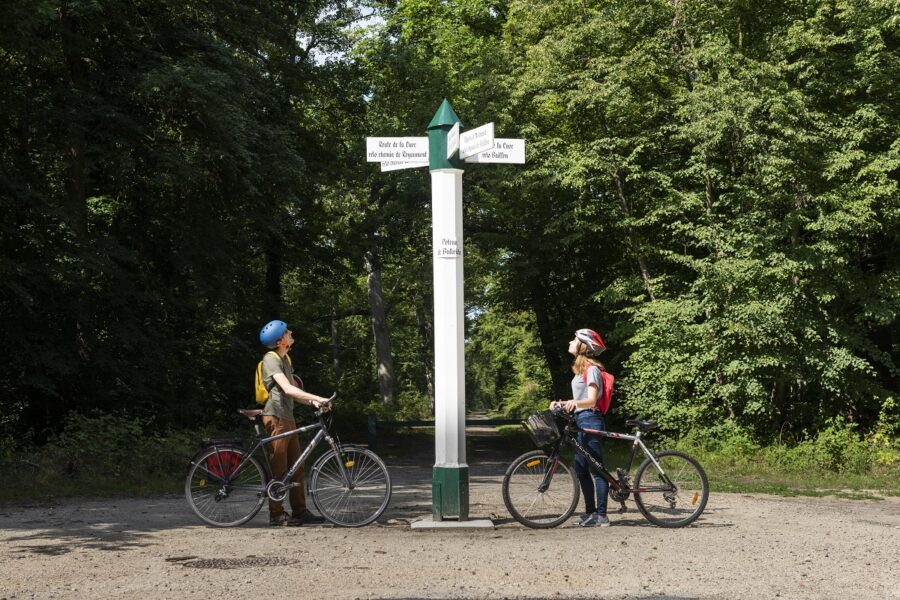 Smartphone app
For geolocated cycle routes (even offline), and to discover on your smartphone all that the area has to offer, download our free app from app stores by typing 'Walking, Cycling & Riding in the Parc Oise' or by clicking on 
Cycle hire
BOBEBIKE Location Mountain bikes, hybrid bikes, children's bikes, electric bikes.
Cycle deliveries
By prior arrangement
Tel: +33 (0)6 03 44 89 73
bobebike.com
Orry Evasion, group by prior arrangement
60560 Orry-la-Ville
Tel: +33 (0)6 82 24 37 22
La Bicyclette
52 avenue du Général de Gaulle
60300 Senlis
Tel: +33 (0)3 44 53 68 20
Bureau d'Information Touristique d'Ermenonville
2bis rue René de Girardin
60950 Ermenonville
Tel: +33 (0)3 44 54 01 58
accueil@valois-tourisme.com

To inspire you, when you arrive at the Abbaye de Chaalis
Add to favorites