Add to favorites
Located in the heart of the Park's charming villages, the "Regional Natural Park Values" accommodations offer their guests many pleasures: calm, comfort, a warm and friendly welcome, discovery of the heritage, products through their breakfasts, …
By choosing these accommodations you will experience a gentle and authentic discovery of the territory of the Oise-Pays de France Regional Natural Park. In each accommodation you will have at your disposal an educational box containing naturalist books, topoguides, children's books, games, etc…
Respect for the environment, human development and the development of the local economy: it is around these values that your hosts are committed. By giving them your preference, you will not only treat yourself… but you will also demonstrate your responsible commitment and support.
Our values are your values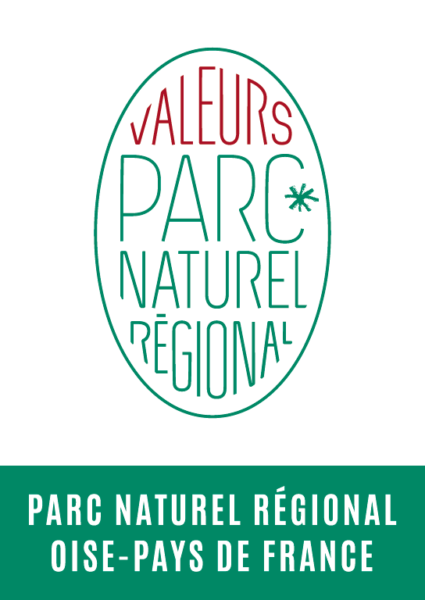 Raray, Les Cabanes des Grands Chênes.
A relaxing break awaits you in one of the 20 tree houses located on the grounds of the Château de Raray, 45 minutes from Paris. Duo or family cabins for an unusual stay designed with respect for the natural environment.
1 rue Jean Cocteau
Château de Raray
60810 Raray
site internet
Viarmes, Chambre d'hôtes, La Montcelloise
Mme Marie-Thérèse PICHOT
The house, a restored early 19th century farmhouse, is situated in the heart of the old village of Viarmes. A vast landscaped garden will welcome you for a good moment of relaxation.
2 bedrooms, 6 persons
10, rue du Montcel, 95270 Viarmes
01 30 35 36 62
Site internet
Senlis, Chambre d'hôtes, Coté jardin
Mme Francine Patenotte
The lady of the house welcomes you in this former 17th century mansion, ideally located in the heart of the old Senlis.
5 bedrooms, 15 persons
25, rue vieille de Paris, 60300 Senlis
03 44 53 69 04, 06 31 99 13 91
Site internet
Chaumontel, Chambre d'hôtes, Beauvilliers
Mme Doris MANDY
This former hunting lodge, dating from the 18th century, is located on the outskirts of the village in the Ysieux valley, between forest and fields.
3 bedrooms, 6 persons
route de Baillon, 95270 Chaumontel
01 30 29 99 61, 06 81 25 28 46
www.beauvilliers.com
In the process of being awarded the mark :
Le Plessis-Luzarches, Chambres d'hôtes,
Domaine du Plessis
The charming 17th-century residence of the Domaine du Plessis opens its doors to you in the heart of a 20-hectare park. On site you will find bright rooms with a view of the Domaine's park.
The large park invites you to take a walk along the waterways and observe nature. You will be able to meet a couple of swans, roe deer, hares, ducks, squirrels, partridges, kingfishers, woodpeckers…
Both close to Paris (28 km from the centre) and Paris Charles De Gaulle airport (17 km), a golf course and historical sites, it is ideally situated to welcome you for a relaxing weekend, a tourist or professional stay, life events as well as business events.
 5 bedrooms and one studio
LE DOMAINE DU PLESSIS CHAMBRES D'HOTES ET EVENEMENTS
Adresse: 4 rue du Moulin 95 270 Le Plessis-Luzarches
Tél. : +33(0)6 75 54 98 34
Email: contact@domaine-du-plessis.com
https://www.domaine-du-plessis.com/
Add to favorites