Add to favorites
Let yourself be told about this city rich in a special past. World famous for its castle and horse races, the city of Chantilly is exceptional both for its history and the quality and diversity of its heritage.
Alongside the Nonette river which is its blessing, the city keeps fascinating architectural and cultural traces.
Princely City
Sarah Gillois, Head of Culture and Heritage tells us:
The city was born from the will of the Grand Condé, cousin of Louis XIV and owner of the Château de Chantilly. In 1692, his son, in order to make this wish come true, had the Notre-Dame church built and the town became an independent parish.
Various heritage sites tell the story of the people who have left their mark on the city:
The Pavillon de Manse and the complex network of canals in the heart of the city bear witness to the hydraulic prowess achieved in Chantilly in the 17th century by the famous gardener Le Nôtre and the engineer Jacques de Manse.
The Officers' Houses and the rue du Connétable constitute a coherent architectural ensemble that bears witness to the great urban achievements led by the Princes of Condé in the 18th century.
The hemicycle of the Duke of Aumale keeps the statuesque memory of this great man who, with the reconstruction of the great castle and his generosity towards the town, allowed the rapid development of the town in the 19th century.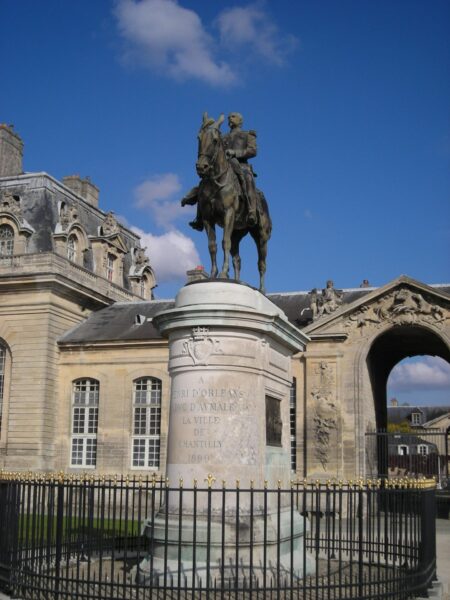 – Saint Peter's Church and Bourillon Cemetery tell the story of the British community present in Chantilly, from the beginning of the 19th century.
Horse Capital
The princes of Condé are very fond of horses, mainly for hunting. Louis-Henri de Bourbon, the 7th Prince of Condé, even had them build a palace for them; the Grand Stables that border the racecourse.
One day in 1834, the guests of the castle challenged each other in a horse race. They realize that the grounds are ideal for horse racing events. Races are organized regularly. With the arrival of the train in 1859, the attendance of races and betting became very popular. A real racecourse was built.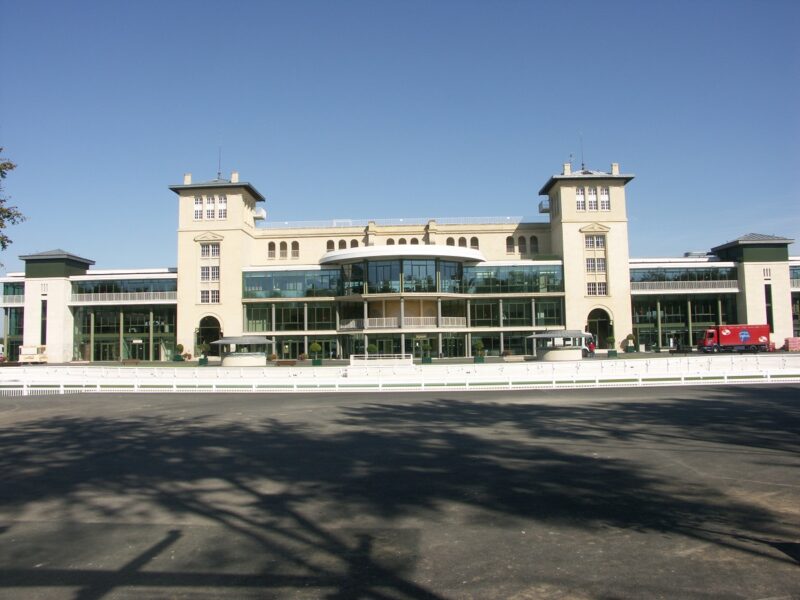 In the Bois Saint-Denis area, a real equestrian economy is developing with the construction of numerous thoroughbred training stables. Chantilly became the largest training center for racehorses in France with, today, 2,600 horses housed in about a hundred stables owned by trainers. This sector represents nearly 2,000 direct and indirect jobs in the agglomeration.
To complete your visit
Click on this link to discover an idea for a bike ride, or download the app 'rando Parc Oise' to be geolocated.
Add to favorites