Add to favorites
In Creil, to travel back in time, come and visit the Gallé-Juillet Home, you will have the opportunity to go back to the 19th century in a rich Creil family. You will discover the taste for the arts of the Belle Époque and the history of this family which was not always simple.
To complete this out of time moment, a treasure and a beautiful collection of local faience are waiting for you.
A family home
Situated on an island in the Oise, surrounded by a garden, this house was built in 1788 on the ruins of the royal castle of Creil. It retains all the charm and atmosphere of large 19th century bourgeois houses.
First inhabited by the director of the Creil faience factory, the house then belonged to the Gallé-Juillet family. It preserves a collection of decorative and fine arts of more than 5000 works: crockery, toys, books, paintings… of all generations of owners ( marked furniture, works of the artist Emile Gallé, objets d'art, ceramics and paintings).
The 15 rooms of this rich residence reflect the life of a Creil family from the Revolution to the First World War. Surprises abound as you wander through the kitchen, dining room, living room and bedrooms, discovering the smoking room and its rich library, the curiosity cabinet and its shells, the collection of antique toys and its amazing children's theatre.
In one room, memories of the Great War of 14-18 pay homage to Maurice Gallé, who died very young during the battles of the Somme.
A 3 in 1 museum
La maison, une occasion de visiter une maison bourgeoise du début du 20ème siècle. Elle est offerte à la ville de Creil en 1930 par Berthe Gallé en mémoire de son fils. Here donation requires that the house be kept as it is, as if the inhabitants were still living there.

Opposite, the House of Faience and the Treasure Tower offer a testimony of an important activity for the city of Creil. In fact, the faience factory was the main activity of Creil and its region from 1802. In 1840, the factory employed 700 workers. It closed its doors in 1895. Its history is evoked by an audio-guide and explanatory panels along the exhibition of 600 fine faience pieces.

The Ecluse treasure was discovered, by chance, by pupils during a class outing in the 1970s. Preserved in simple clay vases, it is rich in Roman silver and bronze coins from the 3rd century. Its owner had to leave his house without having the time to take these vases away, simply placed on the ground along a wall… The region, at that time, was prey to raids by Franks and Saxons in anarchic troops. The Ecluse treasure is the first precise testimony of an event that took place in 273 in the Oise valley.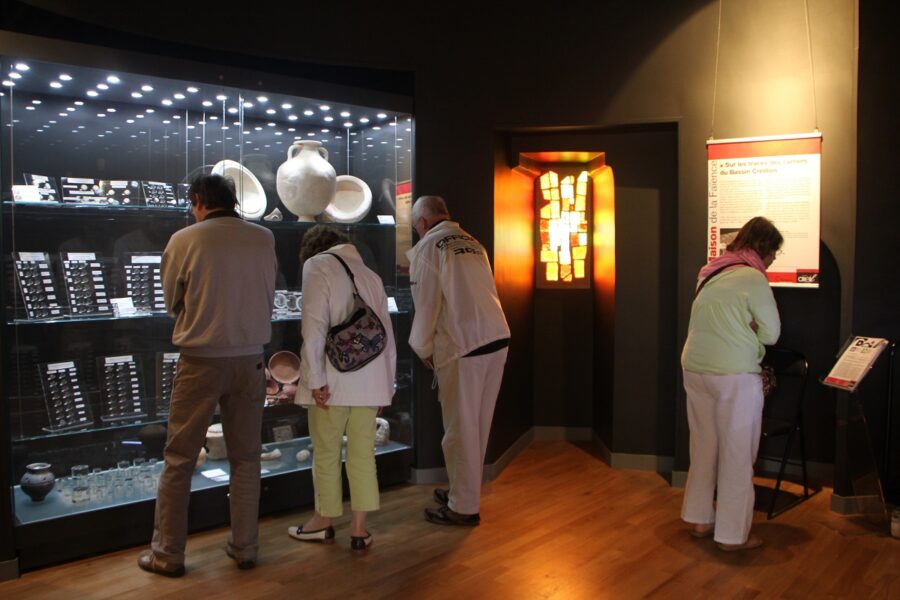 In practical
Musée Gallé-Juillet
Cour du Château – 60100 Creil
Tél : 03 44 29 51 50
Site Internet
Add to favorites