Add to favorites
This 18th century architectural masterpiece, a veritable palace for horses, awaits you for an original experience.
Today, the edifice shelters the Horse Museum which presents the relationship between man and horse since the beginning of civilizations.The Grandes Écuries also offers equestrian shows dedicated to the art of dressage all year round. A visit that is a must for all horse enthusiasts and everyone else, of course ….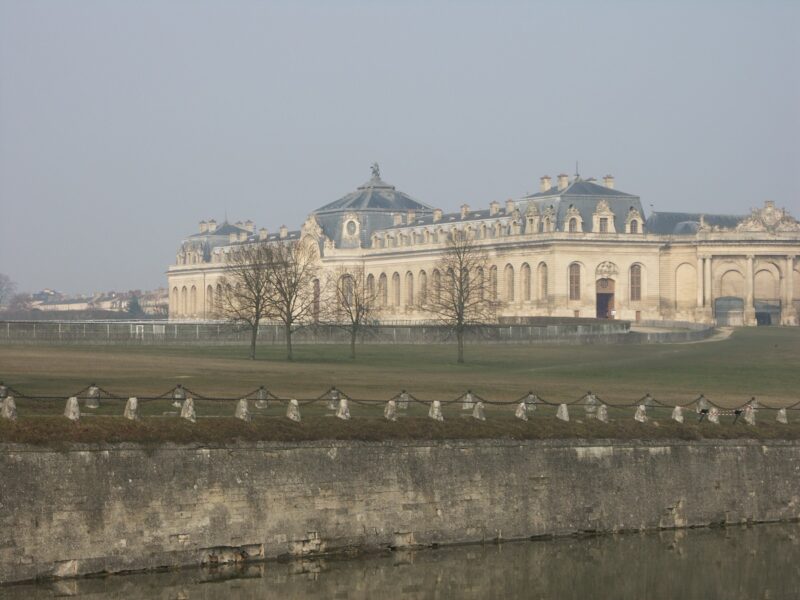 A castle for horses
The Grandes Écuries are exceptional. Built outside the walls of the princes' castle, they are the scene of the racetrack. Created by Jean Aubert, the King's architect, at the request of Louis-Henri de Bourbon, seventh Prince de Condé and grandson of Louis XIV, they were to house his hunting crews. According to the legend, this prince wanted to reincarnate on horseback and wanted stables worthy of his rank. At that time, the stables housed 240 horses and 500 dogs divided into different packs for daily hunting.
During the French Revolution, these buildings were transformed into barracks, which undoubtedly contributed to saving them from destruction.
Today, the Grandes Écuries are home to about forty horses, donkeys and ponies who regularly take part in dressage demonstrations in shows under the 28-meter dome that has been transformed into an equestrian performance hall.
A modern museum
The new horse museum was inaugurated in June 2013 in 15 rooms. Both an art museum and an ethnological museum, its purpose is to discover the importance of the relationship between man and horse since its domestication.
Its museography presents a large number of interactive tools and a large collection of 200 works from the reserves of the Musée Condé or from private collections, particularly the Aga Khan's one.
These objects and works of art explore several themes: the history of the domestication of the horse, the different breeds of horses in the world or the role of the horse in power, war, hunting or leisure.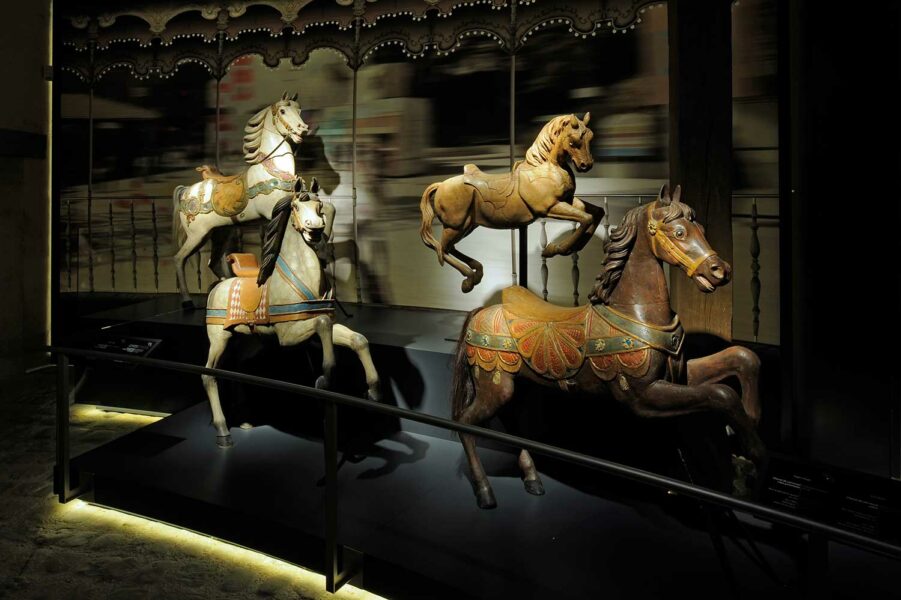 Six interactive terminals also allow you to consult old books, including a 15th century Persian manuscript and a French manuscript dedicated to King Louis XII.
The horse races, for which Chantilly has been famous since 1834, are presented in two rooms of the museum. A video shows the evolution of the position of the jockeys through the ages.
The Grandes Écuries also offer, all year round, equestrian shows dedicated to the art of dressage, which have contributed to Chantilly's international reputation for more than 30 years.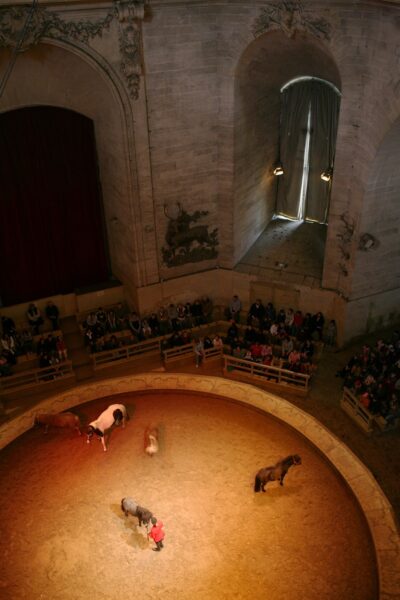 Practical informations
Rue du Connétable, 60500 Chantilly
Tel : 03 44 27 31 80
Site internet
To complete your visit
Click on this link to discover an idea for a bike ride, or download the app 'rando Parc Oise' to be geolocated.
Add to favorites