Add to favorites
Here's one original excursion to make with the family in Chantilly. Designed by Le Nôtre in the 18th century, the Parc de la Faisanderie was given a new lease of life in 2002. Now called the Potager des Princes, this three-hectare garden is an enchanting place for adults and children alike. With statues, waterfalls and roses, a Japanese garden, a trellis cabinet, many dwarf animals and a puppet theatre, a walk here is as enjoyable as it is educational.
At the request of a prince
Near the Château de Chantilly, the Potager des Princes is one of the last vestiges of the western part of the Parc du Château de Chantilly.
In 1682, the Great Condé built a pheasantry – originally a place to breed pheasants – and commissioned André Le Nôtre to design the garden. Viewpoints, ornamental ponds and terraces were laid out. The garden became a destination for walks taken by the guests of the Princes of Condé.
During the Revolution, the place became a bien national and was bought by a family, who stayed here for 160 years.
In the 20th century, the gardens around the Faisanderie were sold to allow for the expansion of the town of Chantilly.
Through the will of one man
In the early 1990s, an urban planning project provided for the construction of fifty-eight houses on the expropriated western part of the château parkland. A movement opposing this scheme enabled Yves Bienaimé, creator of the Musée vivant du cheval, to buy the pheasant farm and its garden in December 1999.
Thanks to extensive research of plans from the 17th, 18th and 19th centuries, Yves Bienaimé, assisted by master gardener Serge Saje, has been able to return to this garden the perspectives that had disappeared over time.
In 2002, the garden opened to the public, and immediately received the 'Site touristique 2002' award, following by the 'Jardin Remarquable' label.
Children are not forgotten here: fun and educational activities are offered, including rabbit and chicken races and sheepdog work.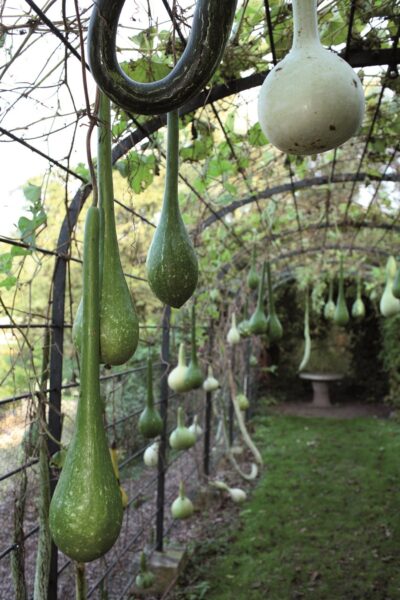 Practical information
Le Potager des Princes
17 rue de la Faisanderie
60500 Chantilly
Tel: +33 (0)3 44 57 39 66
www.potagerdesprinces.com
To complete your visit:
To discover an idea for a walk, click on this link, or download the app 'rando Parc Oise' to be geolocated.
Add to favorites