Add to favorites
Discovery circuits of
Pont-Ste-Maxence, Luzarches et Senlis
To discover these three towns, the Park with the municipalities has erected interpretation panels. Placed at strategic points, they present all the heritage, linking the history of a place or monument to a person or object that has marked local life.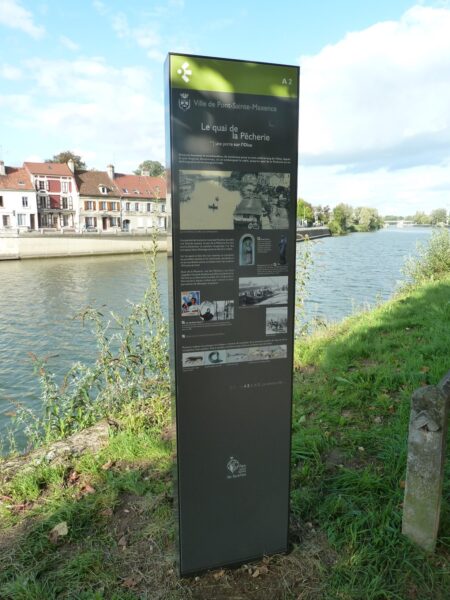 Pont-Sainte-Maxence, from minor to major History
Built on both banks of the river Oise, in the axis of passage from Paris to the north of France, the town was deeply influenced by transport: river, rail… But did you know that this county town, a major wine trading centre in the 19th century, also saw the birth of the Mont Calipet aperitif , or that the town hall, also called the "Chapel of Saint George" because of its roof topped by a spire, wanted to rival the neighbouring parish church? on the 20 panels, pictures immortalise events of small and big history.
Luzarches, on the border between two territories
Luzarches had the particularity of possessing everything in duplicate: two churches, two castles… The town, which drew its prosperity from the passage of the great Paris-Amiens road, welcomed many kings of France. It was an important post house between the end of the Middle Ages and 1850. The 12 interpretation panels form a 2 km loop and allow visitors to discover this rich local history.
Senlis, a royal city
Walk in the footsteps of the kings of France.
A discovery circuit, from the heart of the city and the suburbs, which allows you to learn a lot about this city that has lived through french History.
Add to favorites